Expert IT Solutions You Can Trust
Professional Website Development Solutions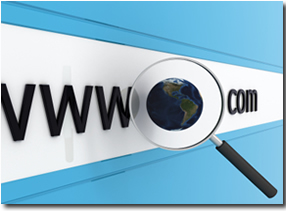 Our team of expert website developers are experienced in all the popular platforms such as LAMP, Wordpress, Magento, Drupal, Joomla, Zen Cart, SQL Server, and mySQL, with programming skills in HTML, HTML5, PHP, CSS, ColdFusion, VBA, JavaScript, and more. We can build, improve, or repair virtually any e-commerce shopping cart or database driven website. We also provide a complete range of hosting solutions. We host web servers and domains, and can help manage your domain records for you. Our services:
Website Development
Website Hosting
Domain Hosting
PHP Programming
Coldfusion Programming
VBA and Office Macro Programming
SQL Database Development
mySQL Database Development
Wordpress Development
LAMP Management and Hosting
Shopping Cart Development
Custom Website Development
Website Help
Wordpress Training
Website Virus Removal
Mobile Website Conversions
Web Database Conversions
HTML and CSS Programming
And Much More...
Website Development and Hosting You Can Trust
During your next website development project, let the experts at my PC Techs help put your mind at ease. The owner of my PC Techs has over 30 years of industry experience as a programmer. In addition, all of the developers and website technicians on our team hold over fifteen years of hands-on experience, and all have passed thorough background checks.
---
Schedule a FREE website development and hosting consultation.
Call Now (602) 456-0150
---
WE WORK HARD FOR YOU, BUT DON'T JUST TAKE OUR WORD FOR IT!
We've helped over 1,000 satisfied businesses throughout the Phoenix valley, click here to view some of their testimonials: