Sunday, March 4th, 2012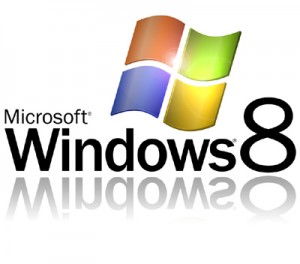 The Windows 8 Consumer Preview is now available to download, giving you the chance to try out the latest operating system from Microsoft. Whether you have a logo PC or you've built your own PC, the recommendations for the Consumer Preview include:
– 1 GHz or faster processor
– 1 GB RAM (32-bit) or 2 GB (64-bit)
– 16 GB hard disk space (32-bit) or 20 GB (64-bit)
– DirectX 9 graphics device with WDDM 1.0 or higher
This setup gets you going with Windows 8 such that it is functionally equivalent to Windows 7, and as we have talked about previously, you should see measureable improvements in performance in a number of dimensions with a system at this level.
One new element to Windows 8 is the requirement that Metro style applications have a minimum of 1024×768 screen resolution, and 1366×768 for the snap feature. If you attempt to launch a Metro style app with less than this resolution (e.g. 800×600, 1024×600) you will receive an error message.
Since the software is in everyone's hands now, we will follow up with a more detailed blog post where you can learn more about the work we did for scaling across multiple resolutions and why this is a requirement in order to make sure developers can easily build applications that scale well across resolutions. We chose to allow Windows 8 to install even when a system doesn't meet this requirement because, even without Metro style applications, your Windows 7 workloads on these PCs will improve and you can benefit from all the other features of Windows 8, including enhancements to the desktop. We have made sure that Start and Settings all scale well on 800×600 resolution screens.
Visit the offical Windows 8 Consumer Preview download page for more details.
---
>> Did you like this article? Ping it!