Friday, October 12th, 2012
There are few things in life more frustrating than losing an android smartphone! That's why the mobile security experts at Lookout have completely redesigned their Android application, with the most notable addition being the Signal Flare feature. This new feature Signal Flare automatically sends out signals via GPS, Wi-Fi, and wireless networks to Lookout's servers whenever the phone battery gets low and is about to die. The data records the last known location of the phone, allowing users with the app installed to visit Lookout.com and see the last location their gadget was known to be located prior to it shutting down. This feature also offers a Scream Test that when selected sends out a loud alarm on a device on, even if your device is on silent, allowing you to locate your device if it is nearby.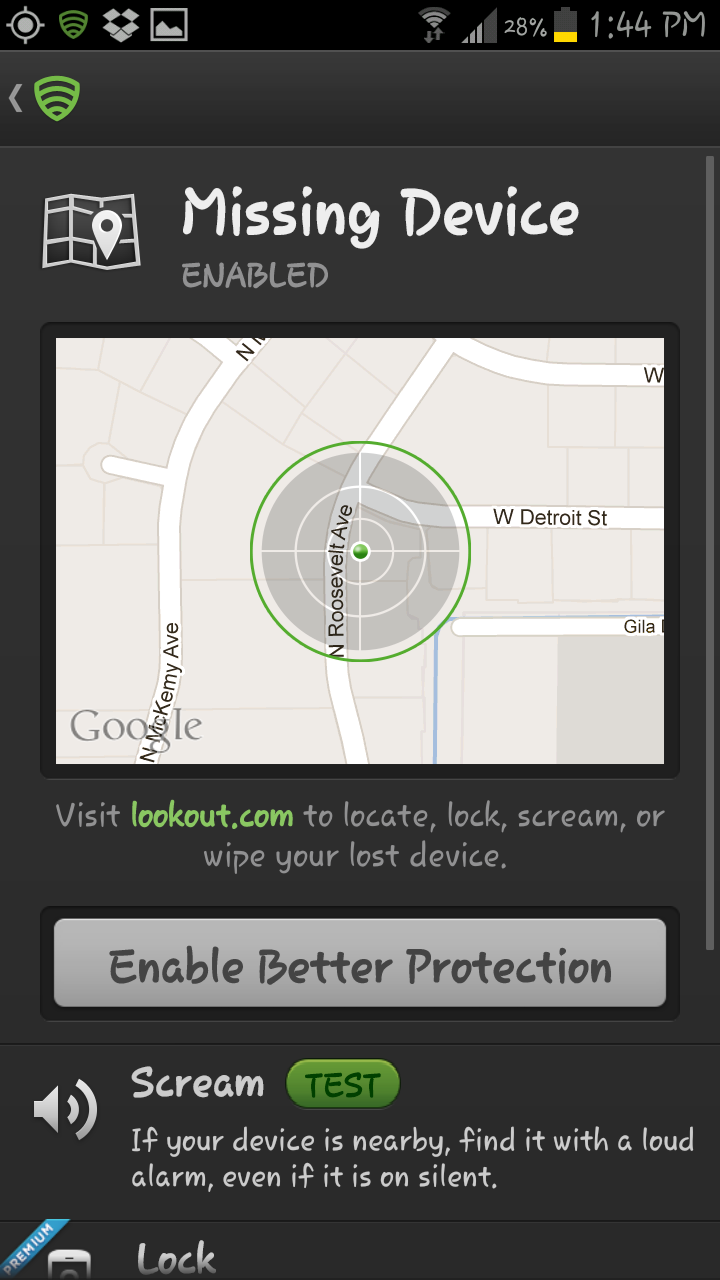 Signal Flare is just one of the many new cool features in the redesign of Lookout's app. The redesign also includes a new Activity Feed that lists recent activity, such as app scans, data backup and even warnings of suspicious activity. There is also Safe Dialer, a feature that aims to prevent unwanted dialer attacks. This feature scans phone numbers before completing a call. Abheek Gupta, the product manager for the Lookout app, describes this feature as protection against a new kind of mobile malware referred to as dialer-based threats. It prevents malware from running up very high phone bills by automatically dialing premium-rate numbers or code based numbers that performs unauthorized actions.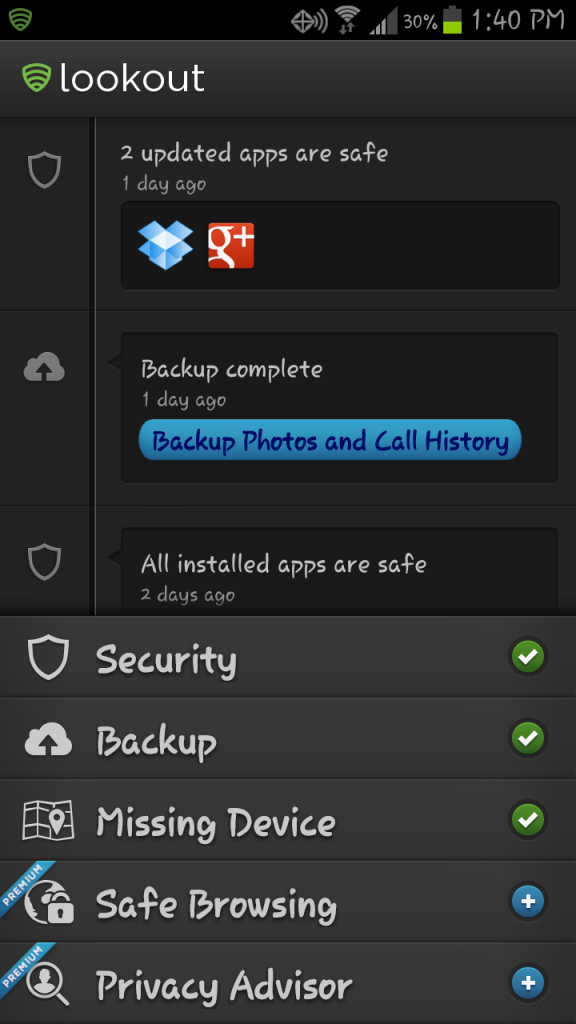 Launched over 3 years ago, Lookout has been downloaded by over 25 million people and offers both a free and paid version. Both the free and paid for version app perform a scan of all the apps on your phone to detect any database malware and security threats. The paid version offers extras such as additional web browsing, backup features, and privacy-protection.
According to Lookout, 30 percent of lost phones are not recovered due to a dead battery on the device. The ability to see your phone on a map at the last known location before the phone died should improve the odds of recovery. Keep in mind, Signal Flare does not log a device's location if the phone is simply turned off.  It will record the location of a device only when the low battery alert goes off, so this feature is probably not useful when it comes to trying to track down a phone thief. You can however, as long as the phone is still on, log into Lookout.com and send out a signal manually to locate your phone even if your device is not low on battery.
Do you already have Lookout Mobile Security app installed on your device? Make sure to update ASAP to get all of the great new features!