Thursday, November 10th, 2011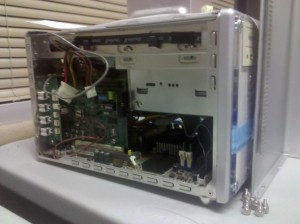 Shuttle Mini PC in need of a fan replacement in our Phoenix Computer Repair office..
It's always fun working on these tiny systems! With the small size heat is definitely a big problem – make sure you get your computers checked out on a regular basis. Dusting out the inside of your computer systems is a big help to preventing fan (and possible motherboard or cpu) failure.
---
>> Did you like this article? Ping it!