Friday, November 11th, 2011
I'm not a huge fan of Toshiba systems and this is just one of the reasons – design that hasn't been thought out or tested very well. We just finished repairs on a Satellite A665 system that suffers from some interesting design flaws.
Here's the system in question, innocent enough looking right?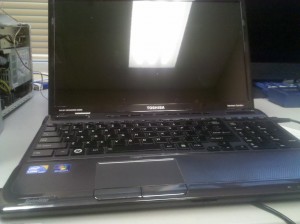 This is the battery compartment. It's hard to see in the picture, but there is only a small, thin strip of plastic between the top of the battery compartment and the internal workings of the buttons on the other side (see next image).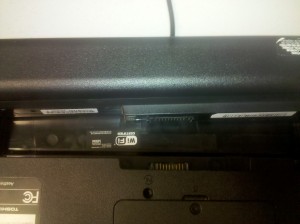 This is the other side of that compartment. Notice the volume up/down buttons and other system buttons in this area?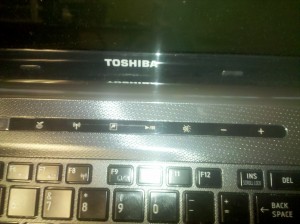 Long story short, if there is any debris in the battery compartment area or the battery is situated evenly slightly incorrect the volume up/down buttons can get locked into a state of constant pressing. This system, upon boot, was stuck in an audio up/down keystroke event that made it hard to type and produced a horrible buzzing noise in the operating system. We fixed this issue in our computer repair office here in Phoenix.
---
>> Did you like this article? Ping it!