Wednesday, June 15th, 2011
[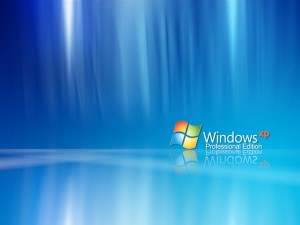 Many people still believe that the end date for Windows XP support occurs sometime towards the end of this year (2011). This is not the case.
Mainstream Microsoft support of Windows XP ended over two years ago in April of 2009; which means that we have been without Non-Security Hotfixes (see below), No-Charge Incident Support, Design Changes, Feature Requests or Warranty Claims for some time now. Additionally, in April of 2014, all extended support will end; including ALL Windows Updates and Paid Support.
When it comes to hotfixes the MSLP says that Microsoft will continue to release security hotfixes to keep customers safe throughout the Extended Support phase. However, in order to receive non-security hotfixes after the Mainstream Support End Date a contract called an Extended Hotfix Support Contract must be purchased within 90 days of the Mainstream Support End Date.
There is a ray of hope provided by Microsoft for products that have been phased out: the Retired Product Support Options page. The RPSO page lists about 10 options available for customers using retired products including Microsoft's Gold Certified Partner program, TechNet, MSDN, and the Knowledge Base.
Additional information about the specifics of these programs can be found via the links below.
Retired Product Support Options
Microsoft Support Lifecycle Policy by Product Family
Microsoft Support Lifecycle Policy FAQ
If you have not already started planning to migrate your existing business systems away from Windows XP, now might be a great time to start. Prices are historically low on new computers, and my PC Techs is offering even greater discounts on the next technology upgrade for your business through our Dell partner discounts and affordable IT consulting services. Give us a call today if you would like to discuss your options to upgrade from Windows XP to Windows 7.