Thursday, July 5th, 2012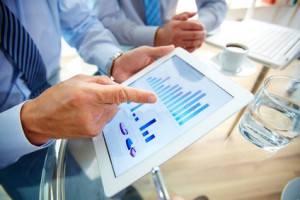 Most  companies today depend on technology to survive and most people make use of a computing device at some point every single day to get the job done. In an ever more connected world, people work together using a combination of computers, tablets, and smartphones over local and global computer networks. It's a fact that technology has changed the game for modern business, and the company with the best technology wins, allowing employees to work faster and more efficiently than competitors.
What's the best way for you, the modern business owner, to manage the critical technology for your business? There are a couple of different options. First, you can let Joe, the 'shade tree tech' who works in HR, handle all of the technology issues. Second, you can hire a full time Information Technology Specialist. And third, you can hire a professional outside computer consulting company to handle the technology side of your business. Let's briefly examine the pros and cons of all three options:

Enlisting a Non-Technical Employee
Pros:

Cons:

This is the lowest cost solution

Asking someone who is not technically inclined to do technical work can easily frustrate them, leading to an unhappy worker
Problems are often resolved the wrong way, what seems like a working fix at the time eventually leads to larger and more costly problems
Without detailed  knowledge of the latest trends in the technology industry, these types of workers are unable to provide good input on hardware or software upgrades that can help your business run faster to remain competitive
Smaller jobs may be completed quickly, such as clearing a jammed printer, but projects that exceed this workers computer experience will take five to ten times longer to resolve than the time it would take a trained professional to do the same
They are unable to perform their main job functions while messing around with technical issues

Hiring a Full-Time Technology Worker
Pros:

Cons:

You usually receive a high level of technical support
Your business can stay abreast of new changes in technology to help remain competitive

This solution costs the most to sustain, since technology employees are specialized and annual wages to retain them are high
For most small businesses under twenty employees, your technical worker will not have enough work to justify a full days salary
Without someone already on staff with a background in technology, finding and hiring the right candidates for the job can become difficult and time consuming
If this worker leaves unexpectedly, they can leave your business in a very tough spot

Hiring to a Computer Consulting Company
Pros:

Cons:

This solution costs significantly less than a full-time employee, for as little as $3,800 per year you can keep your technology infrastructure running smoothly
You don't have the overhead associated with employing or managing a full-time worker
The level of technical support you receive is often higher than that of an in-house staff, since the computer professionals you will be dealing with often have many years of in-depth hands on experience
A technology consultant has access to resources on his team that you don't get with a single employee, including sophisticated tools, training materials, and additional technology specialists who can assist them with projects when necessary
Even when employees change, your IT infrastructure is safe
Your business remains highly competitive, as you're dealing with IT professionals who work with dozens of businesses each year and know about all of the latest productivity enhancing hardware and software solutions available
Their up to date training includes many of the latest mobile apps that can help mobilize your workforce via smartphones, tablets, and the cloud

Finding a reliable company can be difficult
For most small to medium size offices the choice between a non-technical employee, a full-time technical employee, or a technology consulting firm should be a no-brainer. At going rates an outside IT firm can save your business $44,000 per year in operating expense vs. hiring a full-time employee. An outside IT company also provides the security of knowing that your critical IT infrastructure is safely managed by trained professionals.  
What would one day of down-time going to cost you? What would one week cost? It's not necessary for you to find out! For a minimal investment, an IT support company like my PC Techs  can come into your Phoenix area office once a week or once a month and perform routine server maintenance, computer maintenance, and make sure the network and systems are running optimally.  Beyond that, your expert computer technicians can provide group training on new software, help upgrade existing software to newer and faster versions,  and provide consultation on how to spend technology budget in a way that provides the best bang for the buck.
Save time, save money, and increase productivity by hiring the experts at my PC Techs to maximize your uptime! Call (602) 456-0150 to schedule  a free consultation today.