Monday, September 13th, 2010
The modern office is definitely an amazing thing to watch. Emailing, scanning, printing, digital document processing, online database systems, more. What isn't done via computer in today's office? As a business owner or manager in charge of running an office, it's important to remember that productivity in a digital office is often directly tied to the computers that power the office. Office productivity can be boosted significantly with simple technology upgrades. When is the last time the computer systems in your office were upgraded? What about the network? ISP? Accessories, such as printers, scanners, copiers? How about recently added mobile computing technologies (laptops, smartphones)?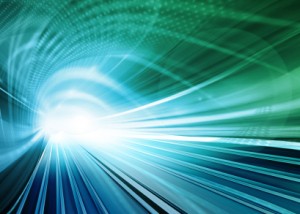 It is important for your office to stay up to date with the latest technologies. When humans using computers power the majority of the operations in your office, it makes sense that faster computers will allow for faster work and increased productivity. Computers that have become old and slow due to age act as a handicap to your employees, and will hold them back from performing at higher levels. In addition, the speed factor is not the only negative that comes from using old technology. Older computers, networks and accessories are more prone to fail, causing office staff to take time away from work to focus on bugs, viruses, errors, and repairs.
Every office should maintain a reasonable technology budget that allocates a reasonable amount of money to spend, every year, on technology upgrades. When planning this budget, you should go beyond simply looking to replace computers that break. You should be looking to make upgrades that will increase office productivity. Simple things like replacing still working old computers with faster units, installing faster printers, giving employees access to email while in the field via laptops or smartphones. In addition to upgrades, your budget should include regular maintenance. A technician should visit on a regular basis, as often as once per week. Your technician should keep your computers updated, solve minor errors, and perform cleanup tasks to increase performance. That will limit the amount of time office staff must spend fiddling with computers and will allow them to focus on their work.
Ultimately, faster computers in your office will allow your office to perform more efficiently. You will process more work and, as a result, your business will have the capacity to grow further and faster than ever before.