Tuesday, November 15th, 2011
For Immediate Release November 15, 2011
my PC Techs named ASPIRE Award Gold Prize winner by Ready-to-Go Marketing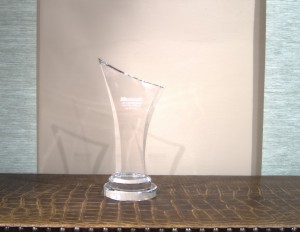 Phoenix, Arizona — November, 15, 2011 — my PC Techs, Expert Solutions You Can Trust, today announced that it has been named recipient of ASPIRE Award Gold Prize sponsored by Ready-to-Go Marketing. my PC Techs is being recognized by Microsoft for successfully utilizing the corporation's partner program Ready-to-Go Marketing resources to create innovative sales and marketing campaigns and improve its reach to high-quality customer leads.
Specifically, ASPIRE Award entrants' campaigns were evaluated on business impact; innovation and creativity; Microsoft Ready-to-Go integration; results and effectiveness; and overall campaign excellence.  my PC Techs is one of nine partner companies to receive a Gold Aspire Award.
my PC Techs makes it easy for businesses in the Phoenix area to save time, save money, and increase productivity by delivering world-class computer repair and computer consulting services directly to you throughout the Phoenix and Scottsdale metro areas. They are locally owned, and provide experienced and honest services with no hidden fees. Computer services provided by my PC Techs include computer repair (PC and Macintosh desktops, laptops, and servers), server maintenance, new computer sales and installation, computer consulting and training, email and internet support, networking, data recovery, and more.
"We are honored to be a winner of the Gold Microsoft ASPIRE Award. Microsoft technologies allow our small-to-medium sized business clients get more done in less time. What sets us apart from the competition is our willingness to go the extra mile in order to provide our customers with a technological advantage over the competition," said Andre Morris, President and Founder of my PC Techs.
"The Ready-to-Go Marketing program is designed to help partners save time and money and effectively market their business," said Cindy Bates for Microsoft Corp. "By leveraging the full range of Ready-to-Go Marketing tools, partners gain access to increased customer visibility and a tremendous competitive advantage. We are proud to offer our partners a sales and marketing support system that enables them to position themselves effectively for success, now and in the future."
Microsoft's Ready-to-Go Marketing helps fuel your marketing from planning to execution with easy-to-use, relevant, and useful resources. Ready-to-Go Marketing provides the tools, guidance, and support to help you grow your business and generate leads more efficiently.
my PC Techs provides expert solutions you can trust. They understand the importance of your business data and go to great lengths to provide you only the highest caliber of technology professionals. They hire friendly personalities, require a minimum of five years, proven hands-on experience, and require that all team members pass extensive background checks. Having computer problems, thinking about upgrading, or just have questions? Let my PC Techs help your Arizona business increase productivity and save money today. Give them a call at (602) 456-0150 to schedule an expert computer consultation for your business.
For more information, press only:

Andre Morris, my PC Techs, (602) 456-0150, andre@mypctechs.com
---
>> Did you like this article? Ping it!